Hi,
I thought I could share some impressions of my modified Robot Tank, built mainly from the parts of an Ultimate Robot Kit. The original design of the robot tank tended to throw tracks when in outdoor use, e.g when used on grass. So I wanted some smaller guidance wheels between the two main wheels. For this I needed to enhance the length, so the carriage consists now of two connected beams and have a length of 208 mm (13 raster units). This design is pretty agile on turns and climbs well over steps. An earlier model, based on two 160mm beams tended to topple when driven over obstacles. It does not throw tracks any more and drives best on "speeds" between 40 and 80 (speed settings in the program). Extra parts needed: 4 Timing Pulleys 62T, Shaft collars, Threaded Shafts and Flange Bearings.
The extended length also allows for the battery unit, in my case a rechargeable 11.1V (12.6V peak) Lithium-Polymer accupack (3400 mAh) to be placed underneath the casing, between the undercarriage beams. This should lower the CoG and improve the driving characteristics even more (The images show the power pack still on top of the casing).
So far the robot is equipped with Bluetooth and Ultrasonic modules. The next project will be to include a gyro, in order to allow feedback of the position and use the robot as autonomuous reconnaissance tank, as well as predictive turns (e.g. 90 deg). If somebody here already has experience with MeGyro module, please let me know. I found some really good tutorials about how to use gyros but nothing replaces experience.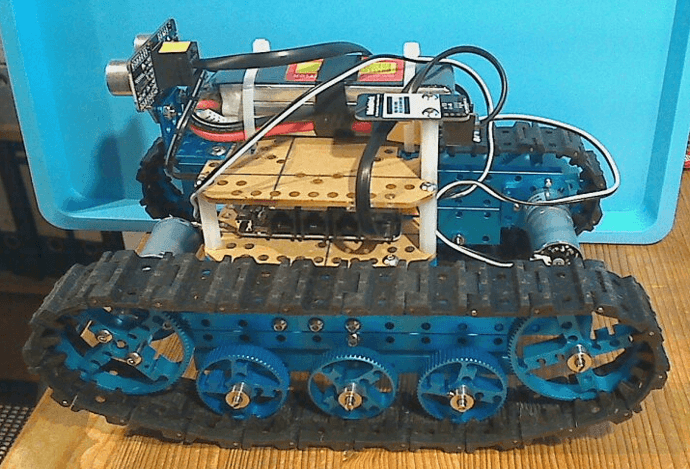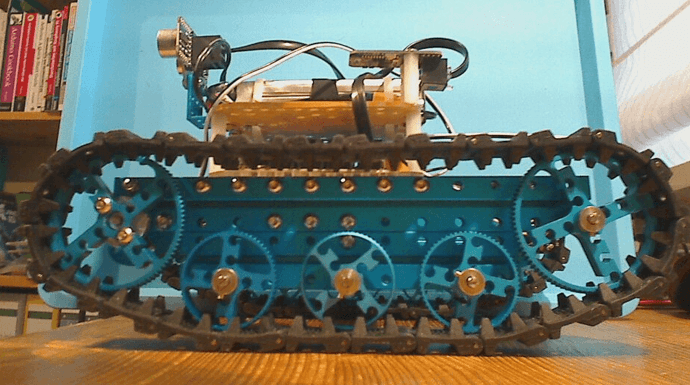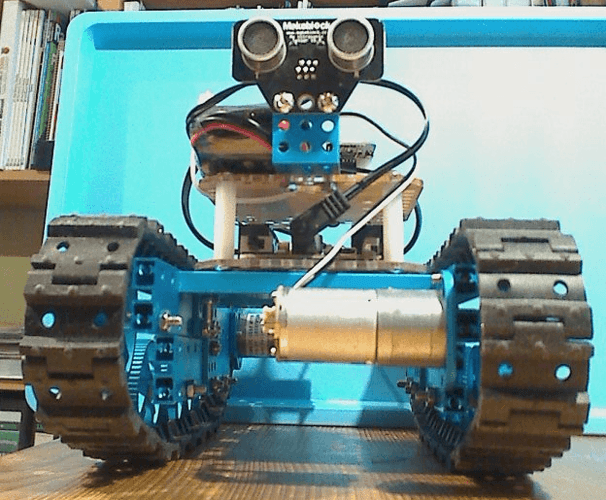 Cheers, Stefan