Dear all,
I have lately bought for my little son, a BRAND NEW mBot Ranger (serial number in the photo below) and I experience major issue with the Bluetooth connection that fails constantly to work properly, leading -as you may probably imagine- to a major disappointment to both himself and me (for choosing such product in the very first place)
As you may see below, I have even tried to troubleshoot the issue myself, in order to understand better the issue, but unfortunately even if I figured out that energy is not the issue, I couldn't find a proper solution.
Having also checked online on forums, it seems as if this is an issue that many are facing but remains unclear if there is a solution on this.
I would therefore appreciate ( not to mention require from Makeblock's tech team and for a premium product like this) some clear and direct response on a working solution!
I really hope Makeblock as the manufacturer of this product could provide me -as a customer- a clear solution to this problem which really lead me to frustration and compete disappointment of this product of the product purchased.
In detail:
The problem is that even though connection is established, I experience Bluetooth drops in connection.

I have installed on all three devices I have available
That is:
iPad air, iPhone 11 Pro Max, ipadPro 12.9 -all using latest 15.2 iOS and ipadOs version)
Nexus 5 (Android 6.0.1)
For all the above by installing the latest version from respective appstores (3.9.0 for iOS, ipadOs AND Android as you see from the screenshots below)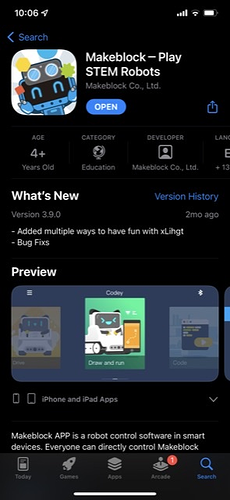 I also made sure the firmware is updated to the latest available 09.01.017 by connecting the board using usb and installing it through Makeblock's windows version.

In order also to ensure that batteries or in general energy level is not the issue, I have tried to check the behaviour using both batteries AND by plugging in an ordinary 12V plug cord power supply into arduino board as shown below.
just for reference:
( BATTERIES: I have installed brand new Energizer's AA 1.5V batteries into the system as shown below)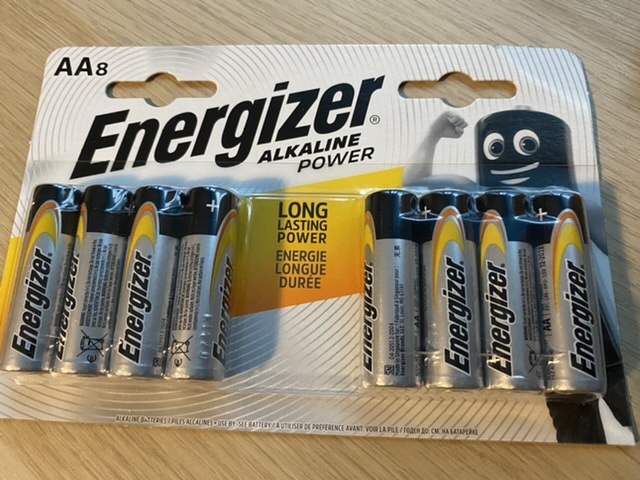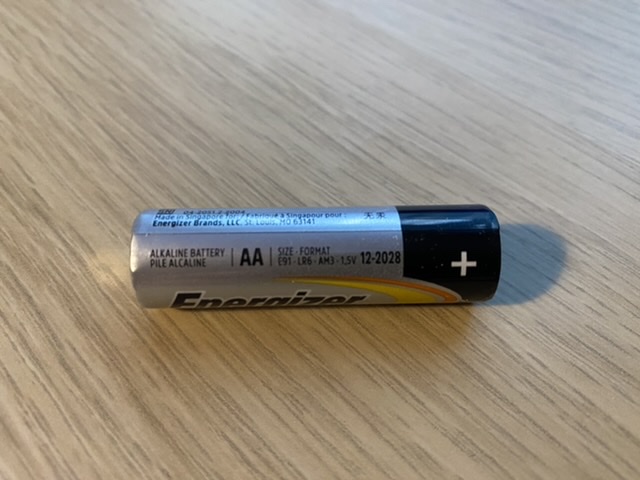 (POWER SUPPLY: 12v power cord supply as shown below)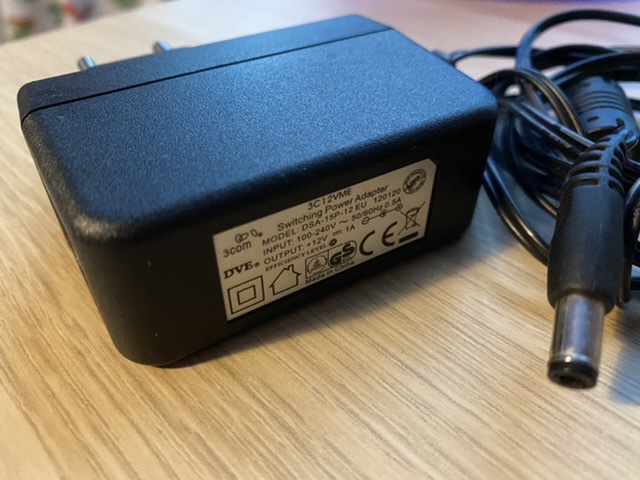 UNFORTUNATELY the issue STILL persists.
Bluetooth connection STILL drops after a while (it's just that with the cord it last just VERY few seconds longer, but apparently nowhere near what one would have expected.)
VIDEOS
In order for you to see the issue I have even uploaded small videos of each case on Dropbox below:
Behaviour using 6x 1.5v Energizer batteries as shown above:
https://www.dropbox.com/s/cw5pqezy3rnknr5/FailOnBatteries.MOV?dl=0

Behaviour using 12v plug as shown above:
https://www.dropbox.com/s/og9oherb50npzoe/FailOnPlug.MOV?dl=0
So even if I could understand that Makeblock recommends using
rechargeable Li-ion battery or rechargeable nickel-metal hydride, nickel-cadmium
EVEN with the brand NEW Energizer's batteries ( which are still recommended by Makeblock), Bluetooth connections constantly drops!
AND REALLY STILL, having 12v DC cable connected power supply still end up with constant Bluetooth disconnections.
To me that's shows in practice that power supply is simply NOT the problem here.
NOTE: I get same disconnections by both using the virtual joysticks to control the device (as shown in the videos shared above) as well as when running code through the mBlock Blocky application!
That all makes the use of such device for education purposes pretty USELESS.
Not sure if that helps you identify the issue, but please find also below the serial number of the Mbot package I bought brand new: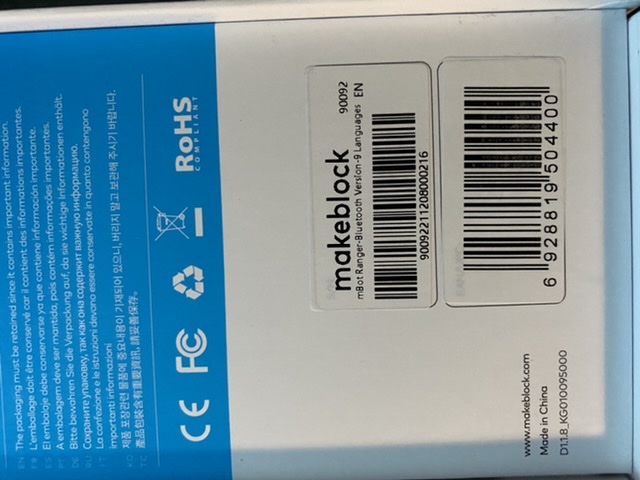 I really hope you may understand my complete DISAPPOINTMENT and FRUSTRATION I feel as a customer experiencing such a major issue from a brand like Makeblock.
PLEASE HELP
I really remain at your disposal for any additional clarification needed and
I am looking forward to receiving makeblock's tech team response with hopefully a clear direction with an absolutely working solution that gets such major issue fixed once and for all.