I am trying to get a Robot Tank to work with the makeblock app on my iPhone or the mBlock 5 software on my MacBook Pro.
When I tried my iPhone app, it asked me to plug into a PC and update the firmware.
So I tried to update the firmware by connecting to the mblock software. I can connect to the robot via usb. However, the firmware always fails. I tried turning off my bluetooth, that did not help.
What "sprite" should I select to update this robot's firmware?
Should it work with the makeblock iPhone app?
I am using Mac OS 10.15.1 on my MacBook Pro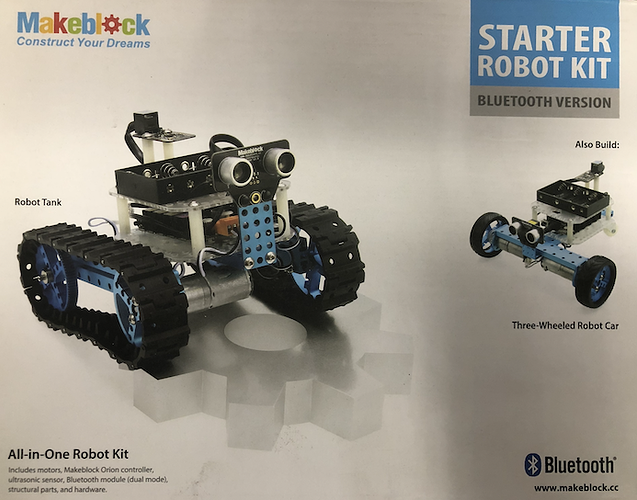 I would appreciate any help you can offer.