Hello,
I urgently need help:
When I want to connect a device (Arduino) to our school computers, the USB connection window does not open.
At home it works perfectly (no matter which device) -> see picture.
It doesn't work on the school computers even if I'm logged in as admin.
The problem only appears in the offline version of mBlock. The online version works without any problems.
Is it a driver problem? Do I have to enable certain rights here? And if so, which ones, or what else could it be?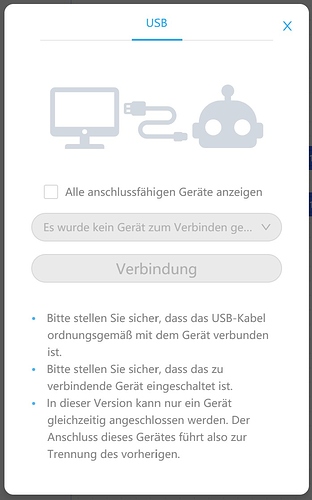 Thanks for your help!
Uli