I recently purchased the servo pack add on, and I have had very little success getting it to work properly, even after calibrating.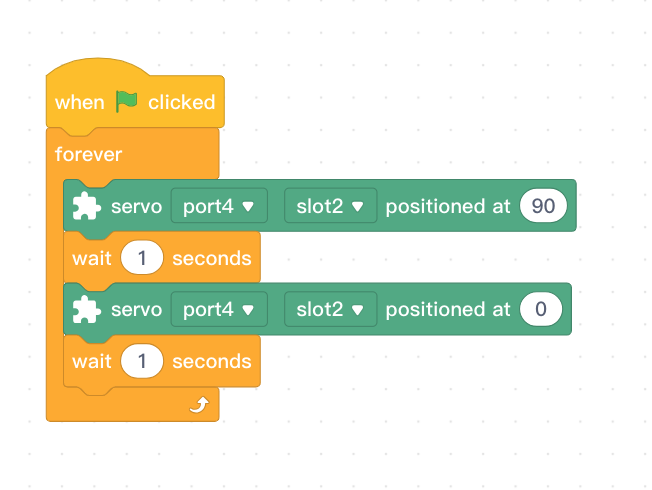 I've used the servo provided by Makeblock as well as a few servos of my own, and none of them work right. They will not move in the way the code tells them to, they are sporadic and inconsistent, sometimes they get "stuck" and buzz.
It is currently running on 4 AA NiMh rechargeable batteries, each one 1.2 volts. I wonder if this is somehow the problem. I did disconnect everything but the servo, and it still didn't work.
I'm attaching the code that was running in this video demonstration.