There appears to be an issue with the scale of the shapes that means that the cuts and size of the overall project are not accurate and so things like dovetail joints don't fit or 3D puzzles don't slot together. Could it be possible that there is an issue with the camera?
I have tried to run the calibration however it never completes and says there is an error.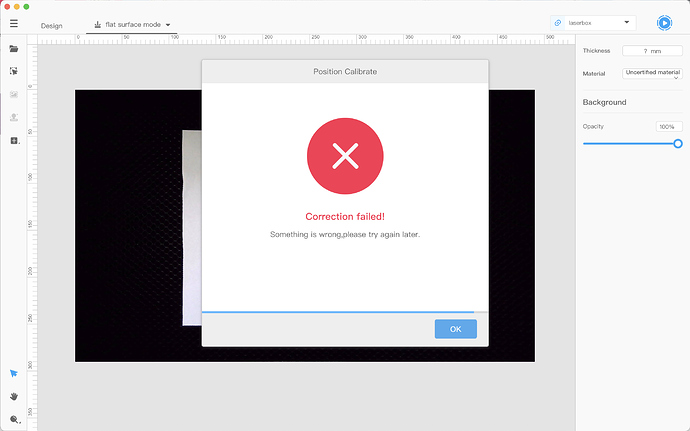 How can I run the calibration program for the machine all the way through?