I'm thinking this program should go forward until the sensor detected distance is smaller than 50cm but it doesn't. It just goes forward forever and cannot even be stopped by the stop button as reported in my previous post.

This one does work but I prefer the syntax of the first one.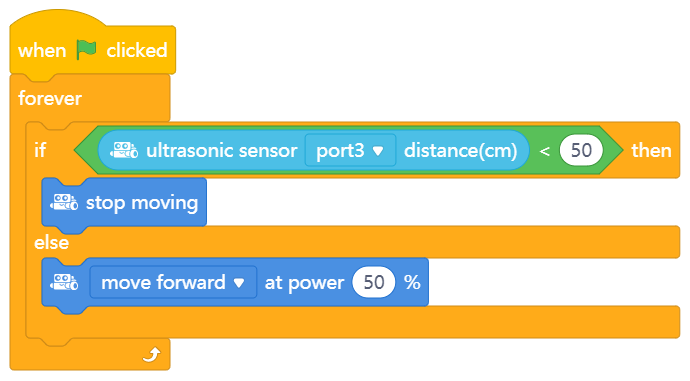 How come the first program always go forward?