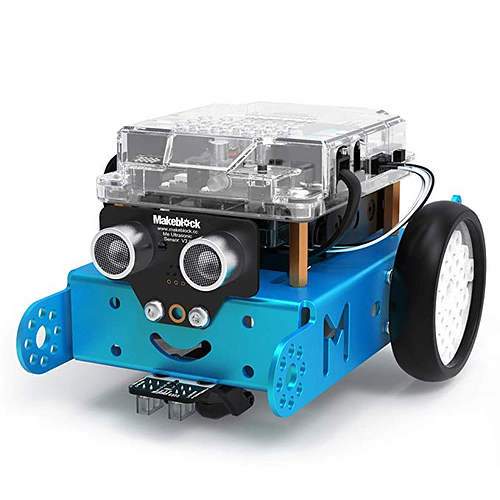 What is mBot? What can we use it for?
MBot is a colorful robotics kit from Makeblock. In its development, great care has been taken to make it easy to use yet challenging and entertaining for both beginners and more experienced users.
The robot was implemented in a 2015 community-funded project. The goal has been supported by more than tenfold, which shows the need for a tool that is extremely useful for such an educational purpose.
Not only can mBot be used at school, where students can become familiar with programming and using the robot, even in small groups, but thanks to online courses on the Internet, it's easy to use at home.