---
Update failing used the browser link and it's not uploading. Sent a short video to support
---
I recommend that you use the "cyberpi" device instead of the "mBot Neo" or "mBot 2" device.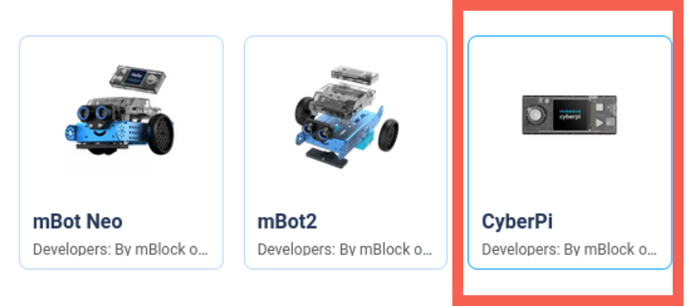 You can add theses three extensions to make it the same as them:

You can also refer to this article for help:

Make sure mLink is turned on.
Also, mBlock PC works better for me then web for firmware updates.
If you need any further help, mention me as @Best_codes.
P.S. I like to use the USB cable instead of the Bluetooth to update my robots.
Thanks for your time,
Best_codes
---
This topic was automatically closed 30 days after the last reply. New replies are no longer allowed.
---