The CO2 laser cutter belongs to the category of non-contact tools and affects materials not physically, but thermally. In other words, the image on the glass appears by burning out the surface layer. The image itself is set in a special file that is created on the computer in graphic editors, and then loaded into the memory of the machine. All laser beam parameters necessary for engraving are prescribed in this file: the trajectory of movement, the depth of penetration into the material, the speed of movement, the power of exposure, the coordinates of the beginning of the path, etc.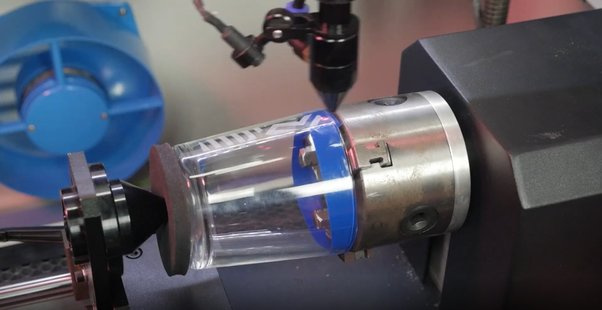 With the help of laser engravers on and inside the glass you can create amazingly beautiful and realistic patterns, inscriptions, figures, paintings, etc. Moreover, the engraving can be applied even in a circle (this applies to glasses, vases, bottles and other cylindrical surfaces).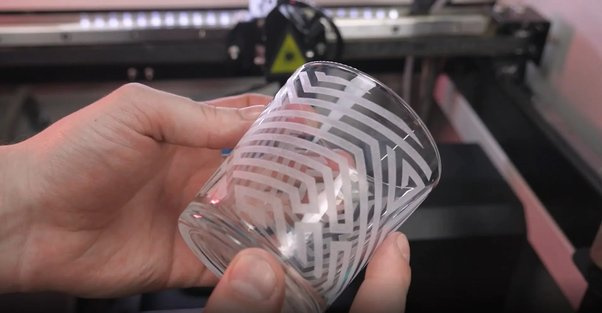 For this purpose, use an additional two-part rotary mechanism that is connected to the engraver. The device allows you to hold the workpiece on the weight and evenly rotate it at a given pace.
Laser engravers are most commonly used for decorating the following product groups:
souvenirs and gifts;
Memorable cups and other awarding paraphernalia;
Glassware (glasses, goblets, bottles, vases, etc.);
precious and semiprecious stones;
photos in glass;
commemorative plates with festive and anniversary themes, as well as products containing advertising logos and inscriptions;
doors and wall panels made of glass.
and more.