Hi,
I try to follow the tutorial page to build a program.
In this page, it creates a variable named duration. He displays it on the numeric display. I try to make this. When I get the set item block and try to change the variable name. I did this.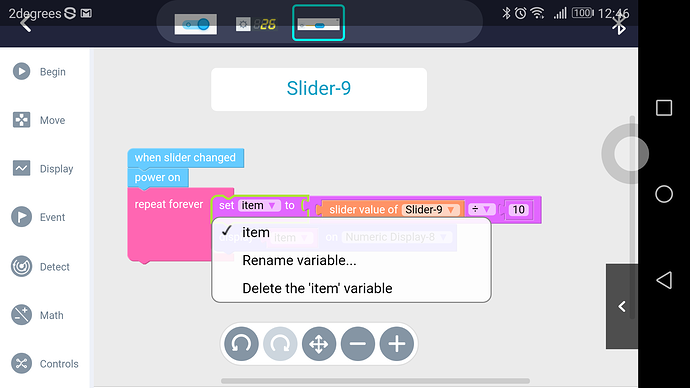 Then I choose the "Rename variable…". I guess there may be an activity come to ask me enter text, but it gets back: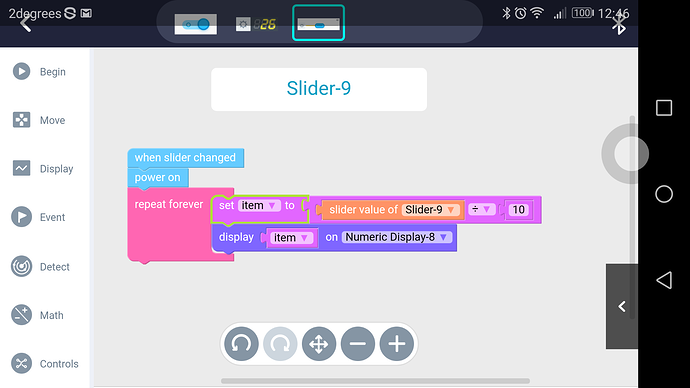 Similar to nothing happened. I try this program without variable name changing. It works, I can see number on the numeric display. However, if I have two or three variables to use, only the "item" name is not enough.
I think the tutorial page is old, there may be a new way to create and rename the variable. I can not find the correct way to do it. Could you show me that?
Thanks