---
How do I upload code into mBot RANGER using Makeblock 5? I cant seem to find how.
---
Ranger needs to be connected by USB cable - then go into 'Upload' mode (the blue button top left) and then click the big blue button below it: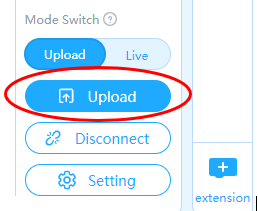 ---
Hello, @bot1
Make sure mBot Ranger is connected to the USB cable properly for best performance.
On the mBot Ranger device, click connect to connect the mBot: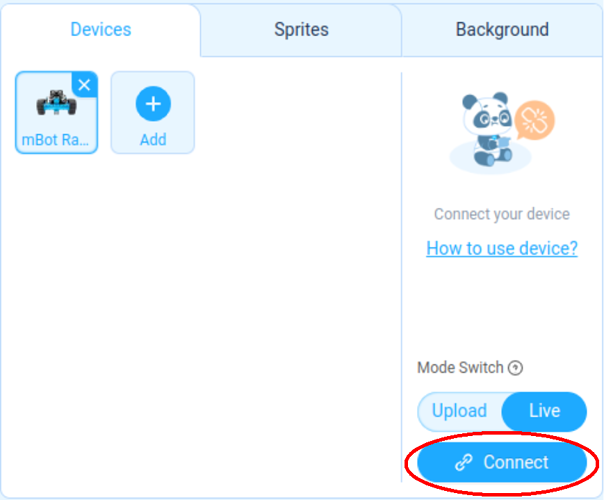 Then, after coding, switch to upload mode (by clicking the upload tab):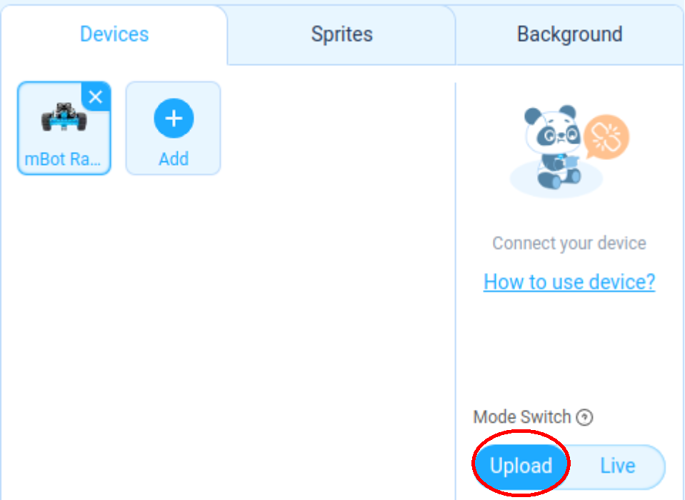 After completing the above steps, click upload as @CommandeR said.
Tip: Make sure you are connected to mBot Ranger, not another USB device.
Thanks for your time,
Best_codes
---