This is a small device responsible for igniting the laser tube. Inside it, an electrical pulse is generated which helps in generating the beam.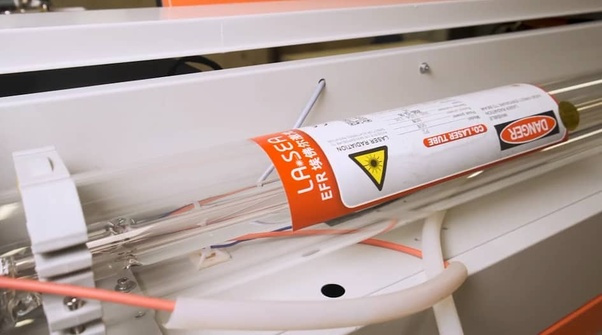 If you suspect that the malfunctioning of the machine is due to the malfunctioning of this particular element, then give the machine the simplest task possible. In case the carriage, that is, the linear bearing, moves within the specified program, but no effect is produced on the workpiece, then most likely the problem is in the ignition unit.
In this case, it is best to call a certified master. But if you decide to carry out the diagnosis yourself, then the following actions should be taken further:
Press the button on the unit that activates the laser beam test. See if the tube generates a beam;
If there is no beam, measure the voltage at the output and input of the unit. Be careful not to be electrocuted;
No operating voltage indicates a malfunction of the unit;
Turn off the machine and disconnect the signal wire from the ignition unit;
Test the beam again.
If there is no beam, the ignition unit is the problem. It must be repaired or replaced.