What is required?
Me Orion × 1
Power supply 9v × 1
DC motor × 1
Micro USB cable × 1
Step1. Upload the firmware. Firmware should be updated for the first time using.
Connect Me Orion with your computer via USB cable and choose the right COM port for your device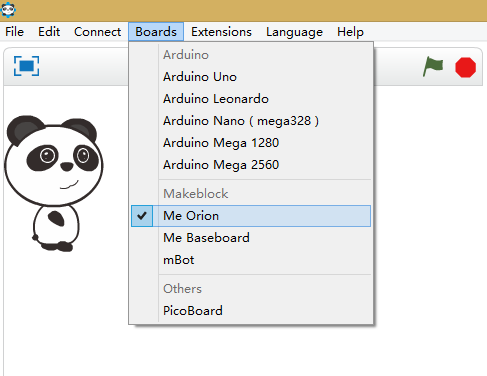 Click Upgrade Firmware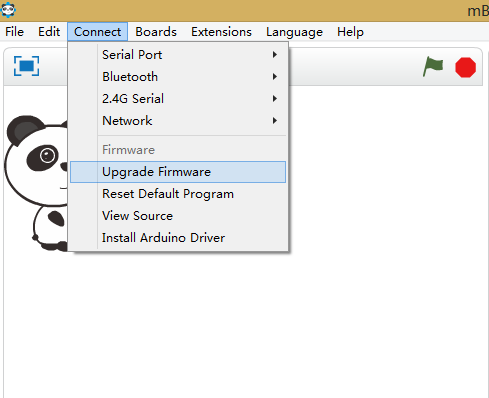 Step 2 Wire&programming. Follow the picture below to wire and drag&drop programming. Note: you need to use power supply to power Me orion.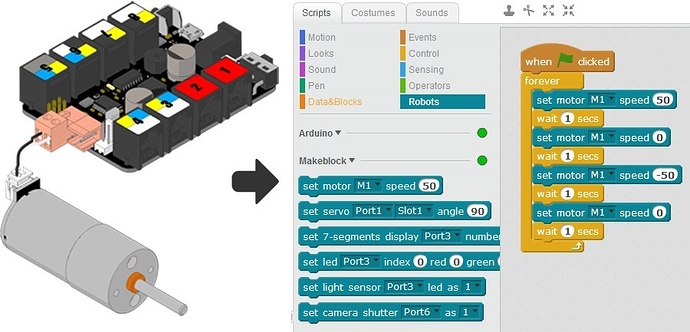 about generating Arduino source code, click the right button of your mouse and you will see the Arduino source code.