Hi MakeBlock,
The following statement only works for the 'ALL' option.
I tried with the block: Bluetooth and EL Wire Driver plugged into USB.
I also tried with the Codey and the EL Wire Driver with the extension Neuron.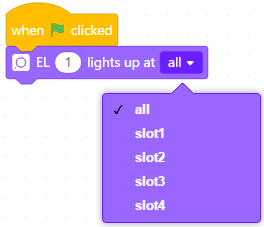 The mBlock app under tablet does not work anymore.
Can not light one wire at a time.
Version mBlock 5.0.1, Windows 10 Home Fr.
The Neuron tablet application works perfectly. It is possible to turn any of the 4 wires individually.