Hi,
I often use the following instruction for ease with a sensor:


However, I have a little trouble understanding how it works. When using it with a button, it is not reset or it is just too fast.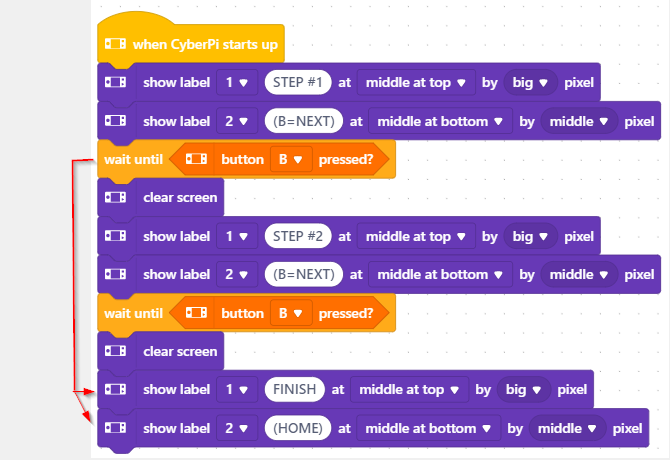 I click once on B and I get my end screen
Thank you for helping me
Note for Makeblock : Add a CyberPi category ??