Hi, I get this image below from account name Gloria.
The code is line follower for Codey Rocky.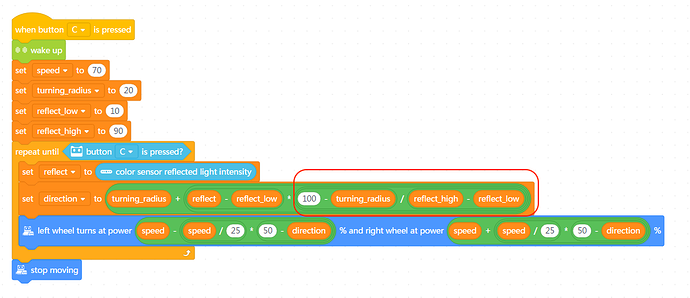 Can someone please help to explain the Math formula?
Gloria, if you read my post, please your help to explain the math formula.
And, the part of the formula I mark with red box, the value must be 1. But, when I discard the formula and change it to 1, the code cannot work.
Thank in adavance.