Hey guys, hope I dont open the same topic again.
I wanted to install mblock5 to our organisation laptops. We are using mblock3 on all of them with no problems so far. Using my private laptop everything works fine after the installation, so there might be a problem on those laptops I can'f find.
Now with the installation of mblock5:
1.) I can't change the device to arduino uno or any other, see attached image1. The OK button keeps spinning, nothing happens. First I could also not see the connect button, after installing the drivers manually as mentioned here: http://www.mblock.cc/doc/en/faq/mblock-5-faq.html#5-why-did-i-fail-to-connect-devices-to-mblock-5 I can connect.
Now im connected to it, but im still not in arduino mode, so I cant work that way.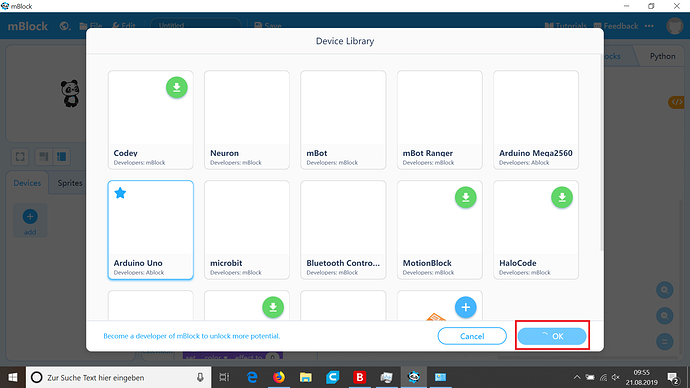 2.) I can't change the language of mblock5. On my private laptop there is a drowpdown list to choose from. Pressing "translation update" yields "All up-to-date".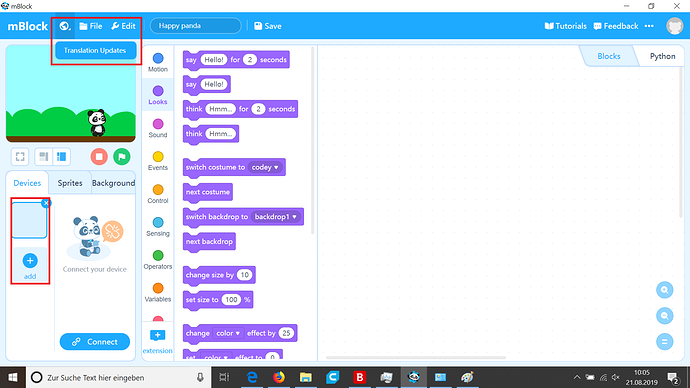 Hope somebody can help me with an easy workaround?
Thanks for your work!