Hi,
I am new to both mBlock and Arduino. My knowlegge in both areas is extremely limited so maybe I am asking something obvious, but my problem is really making me crazy. I have done tons of testings, and both Googled and looked up my issue in the forum; but it seems I am the only one with this particular problem.
I am trying to learn how to use a board called "Echidna" based on Arduino (http://echidna.es/hardware/echidnablack/). When using mBlock 3 I can get the readings of the analog inputs. However, the same code does not work in mBlock 5. The board also shows the analog readings when using snap4aurdino. Here you have some screen captures: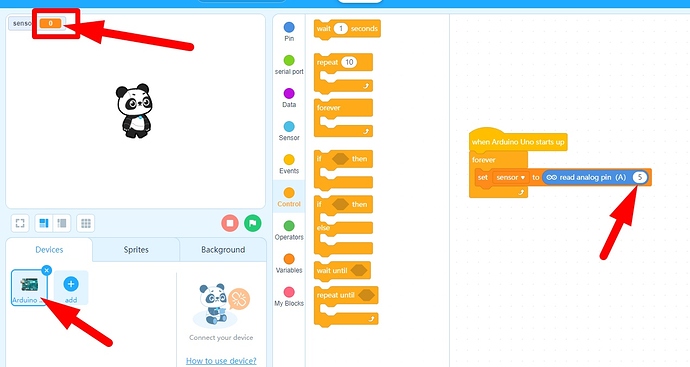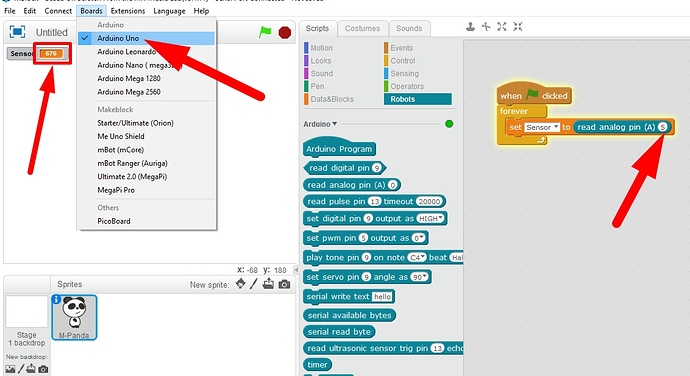 Any help will be greatly appreciated.
Thank you,