Need HELP!! THANK YOU!!~
If I only drag out my customized block, the Arduino C code is fine.
However, If I place the customized block right below any other blocks, for example, this wait block or the head, their Arduino C code don't combine together.
Does anyone why this happens? what should I do to fix it?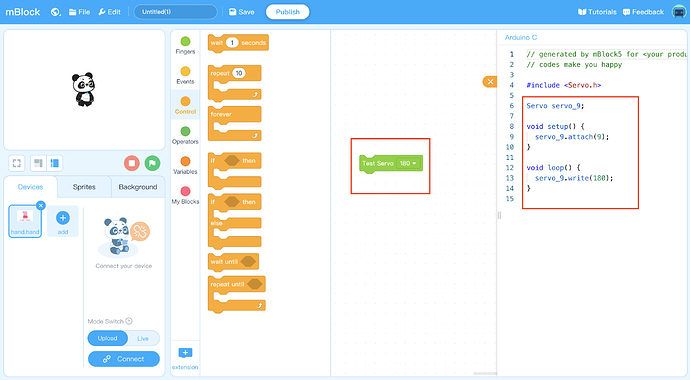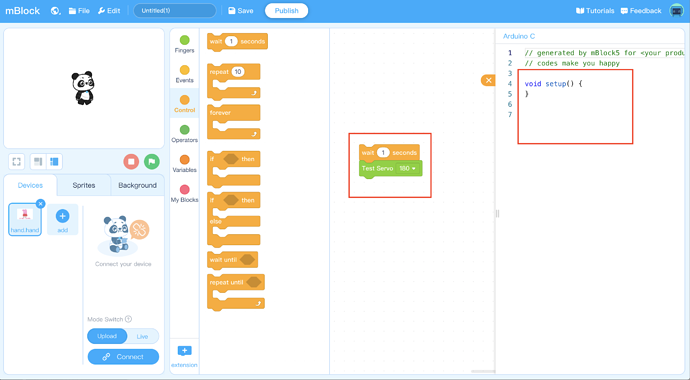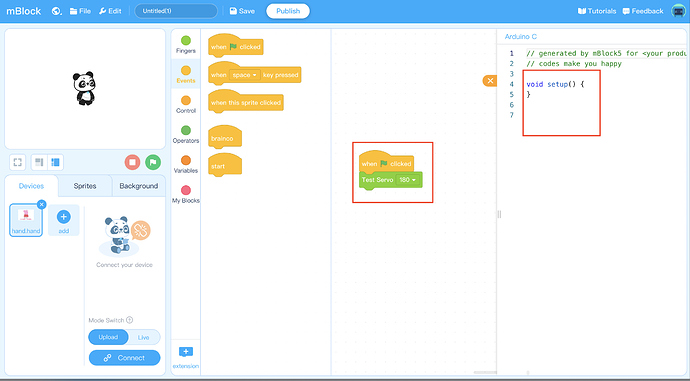 Thank you!!