Hi tech_support, Please help.
I want to test the voice recognition in mBot 2.
But the Blocks are grayed: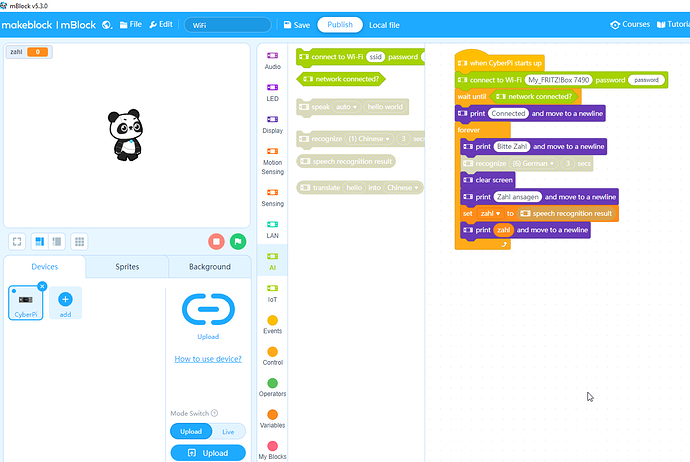 When I delete the recognize-Block the mBot connects to the LAN.
What can I do?
Many thanks.
By the way: It is not possible to search the Forum for "AI". It is too short ??