Hi,
I have some problem with my project :
Description: press the button to tranfers the street.
I am required to put a toggle statement for the sequence statement to execute completely;
How to put the toggle a false after my sequence instruction?
It would take at least 2 more blocks in the sequence instruction to do some good things (why not 4 more for a maximum of 10)
Note : I had thought to link my last block of my sequence instruction to my toggle to fix it to false but it does not work.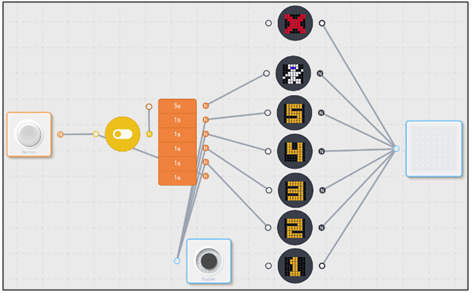 Sorry my english a really bad