Usually, CO2 machines are used for cutting non-metals. But what can you do if you need to cut a thin sheet of ferrous metal (up to 1.5 mm) in your production. You can, of course, buy a separate machine for cutting metal, or you can buy a 2-in-1. WATTSAN NC-1612 works with all types of materials, including metals.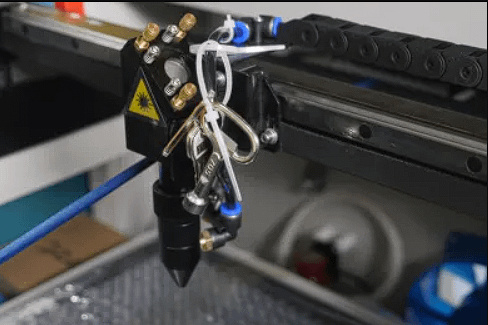 What is so special about this machine?
blowing with oxygen. It does three things:
Pre-oxidation of metal and reduction of its reflectivity

ignition and combustion of metal

Blowing out and removal of the products of metal combustion
The power of the laser tube is 150-180 W. Exactly it makes it possible to cut through thicknesses of 1.5 mm.

A special laser head. It has a capacitive sensor, which keeps the focal distance at the proper level.